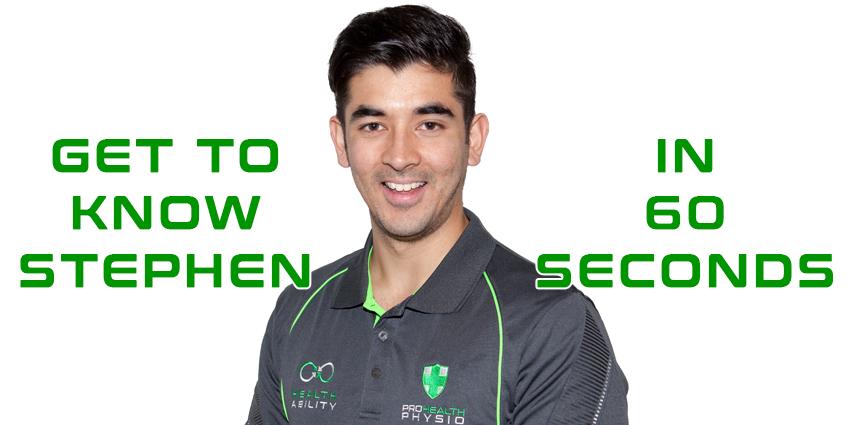 Meet Stephen
"Adventurous, healthy & active" are words Stephen actively lives by & key reasons why he became a physio. Meet Stephen to get to know why after completing his physiotherapy degree he wanted to use his knowledge in diverse settings.
Meet Stephen – After mountain biking around the Annapurna circuit (5,416m) and conquering Everest Base Camp in March, 2017, Stephen knows all too well the importance of maintaining a healthy, fit and pain free body.
Stephen has spent the last 6 months volunteering overseas treating patients in neurological rehabilitation centres in Philippines and Nepal whilst also venturing to Samoa to ensure their National Rugby Team performs injury free.
Stephen is passionate about performance; whether its through exercise rehabilitation, mobility work or high performance training, Stephen aims to achieve his clients goals, whatever they may be.
Outside of work, you'll find Stephen training in the gym each morning, trying new adventurous activities whenever possible, and participating in his new found hobby, board gaming. Maybe eating the occasional indulgent meal too.
Favourite Song? Faded – Alan Walker
Favourite Movie? Enders Game
Favourite Restaurant? Anywhere with Chili Mud Crab
Favourite Holiday Destination? Canada
Name 3 famous people you would invite to dinner and why? Arnold Schwarzenegger – My most inspirational figure. Gordon Ramsay – Driven, fearless and a high achiever, plus I enjoy good food. Lionel Messi – Greatest footballer of all time.