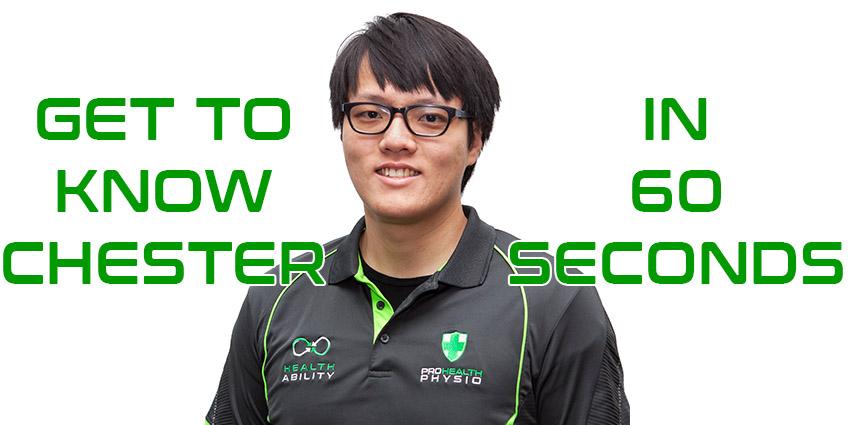 Meet Chester
Chester's passion for working in health services is driven by his desire to assist people to live pain & injury free. Experienced in assisting clients from cultural diverse backgrounds, Chester graduated from University of Sydney with a distinction average Physiotherapy Degree.
Meet Chester – Chester believes that the role of physiotherapist in injury recovery should not be limited at treating the symptoms, but also in preventing recurrence.  Chester enjoys spending time with his girlfriend, his kitten and going to the gym.
Favourite song? Time of your life – Green day
Favourite movie? Batman – The Dark Knight
Favourite Restaurant? Essen – Ultimo
Favourite Holiday Destination? North Korea (it would very different)
Name 3 famous people you would invite to dinner & why? David Bowie – Influence of music genres. Bruce Lee – The most famous star from my home, Hong Kong. Donald Trump – The most controversial president.